Doctorlink
A lifetime partner
Doctorlink's mission is to revolutionise healthcare through digital products. We are combining our technical excellence with Doctorlink's clinical expertise to improve healthcare services world-wide, starting in the UK.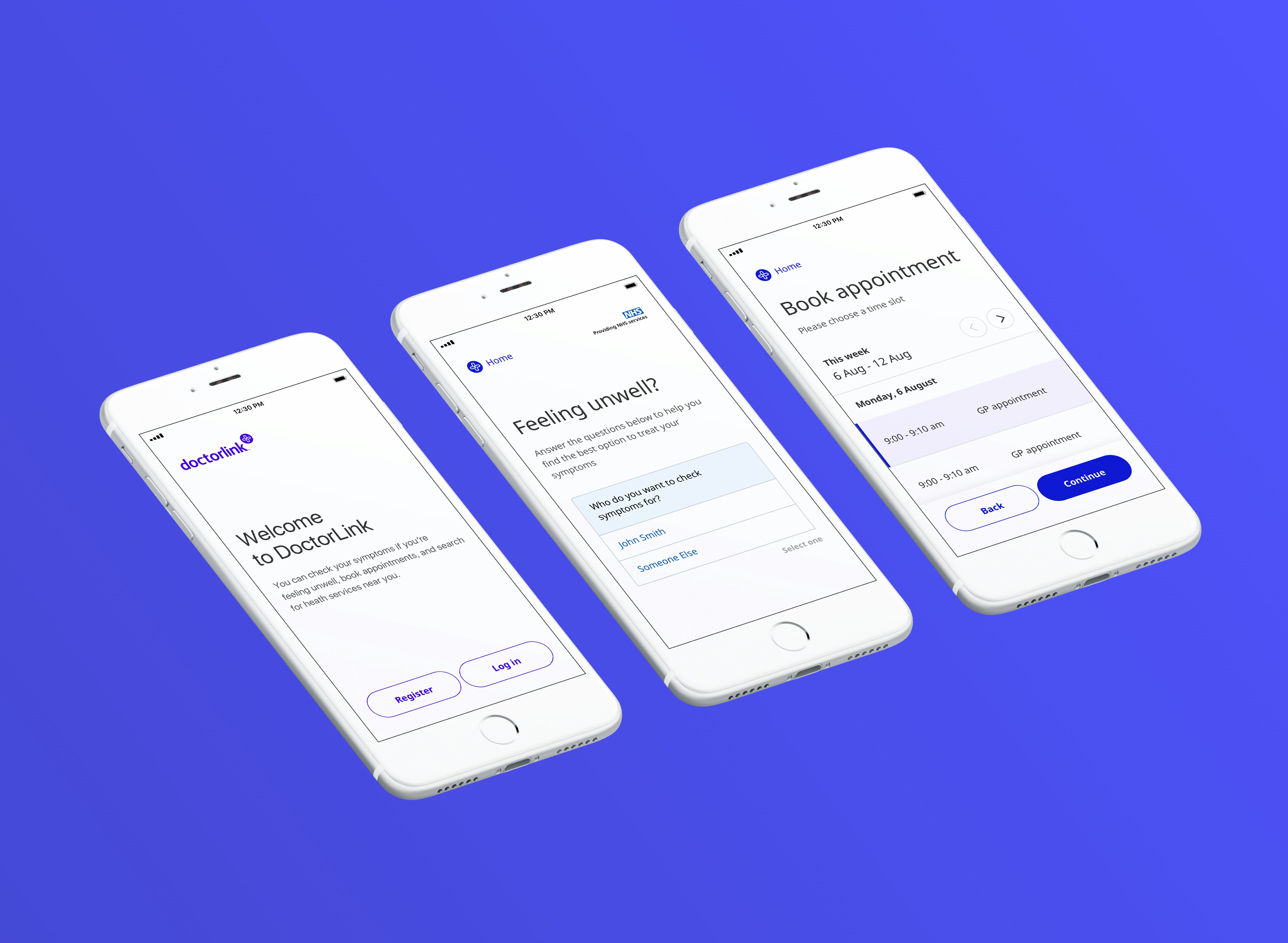 Two companies, one mission
We started working with Doctorlink in 2017, when the company was still extremely young. We delivered their first version of the web application, allowing patients to use a clinically approved diagnostic tool which triages them to the correct service, thus alleviating load from GPs, saving time and costs. Since then, we have built a trusted relationship, and helped them deliver on a new design system, subsequent versions of the web application, and provided a speedy 3 month delivery of their mobile app.
Being a medical application, there are specific challenges such as accessibility, clinical safety, and NHS integration. This required us to work very closely with the business, providing on-site resources, leadership, and expertise to make sure we deliver the highest quality products.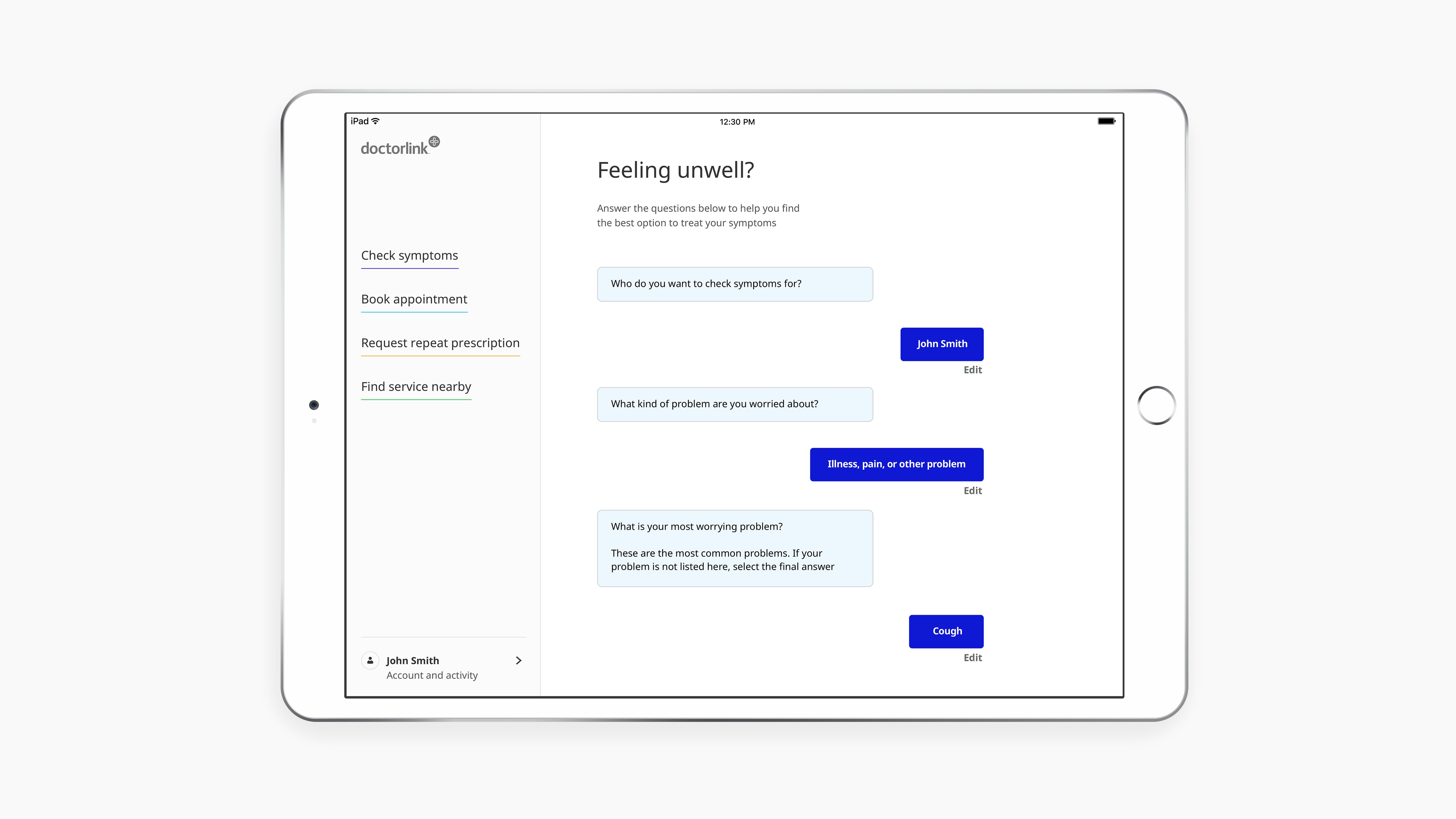 Making an impact. Together.
From pre-launch to a multi-platform service, our partnership with Doctorlink has taken the company from having no product, to one that serves 1000 practices, covering 9 million patients across the country. As of Q3 2019, an example practice has 32% of all patients adopting the App, reducing 170 appointments per week, contributing to an estimated £250,000 cost savings per year.
Reaching this kind of success was not easy. We have released countless versions of their core application, built a full design system, and provided their mobile applications. All of which can only be achieved by integrating seamlessly with their own team, and aligning on the same vision.
However, our partnership with them does not stop here, we have helped hire most of their internal engineering team, whilst providing engineering leadership to continue fulfilling their product vision.
"I have worked closely with T&F for almost a year, and I can say with absolute certainty that they are at the top of their game, with unparalleled talent, knowhow and skills to design, build and test the most advanced software solutions all the way from back-end to front-end and anywhere in between."
- Dr Alfonso Ferrandez, Group CTO
Find out more
If you're looking for a team to help you build a product based on user feedback, look no further.
Let's talk