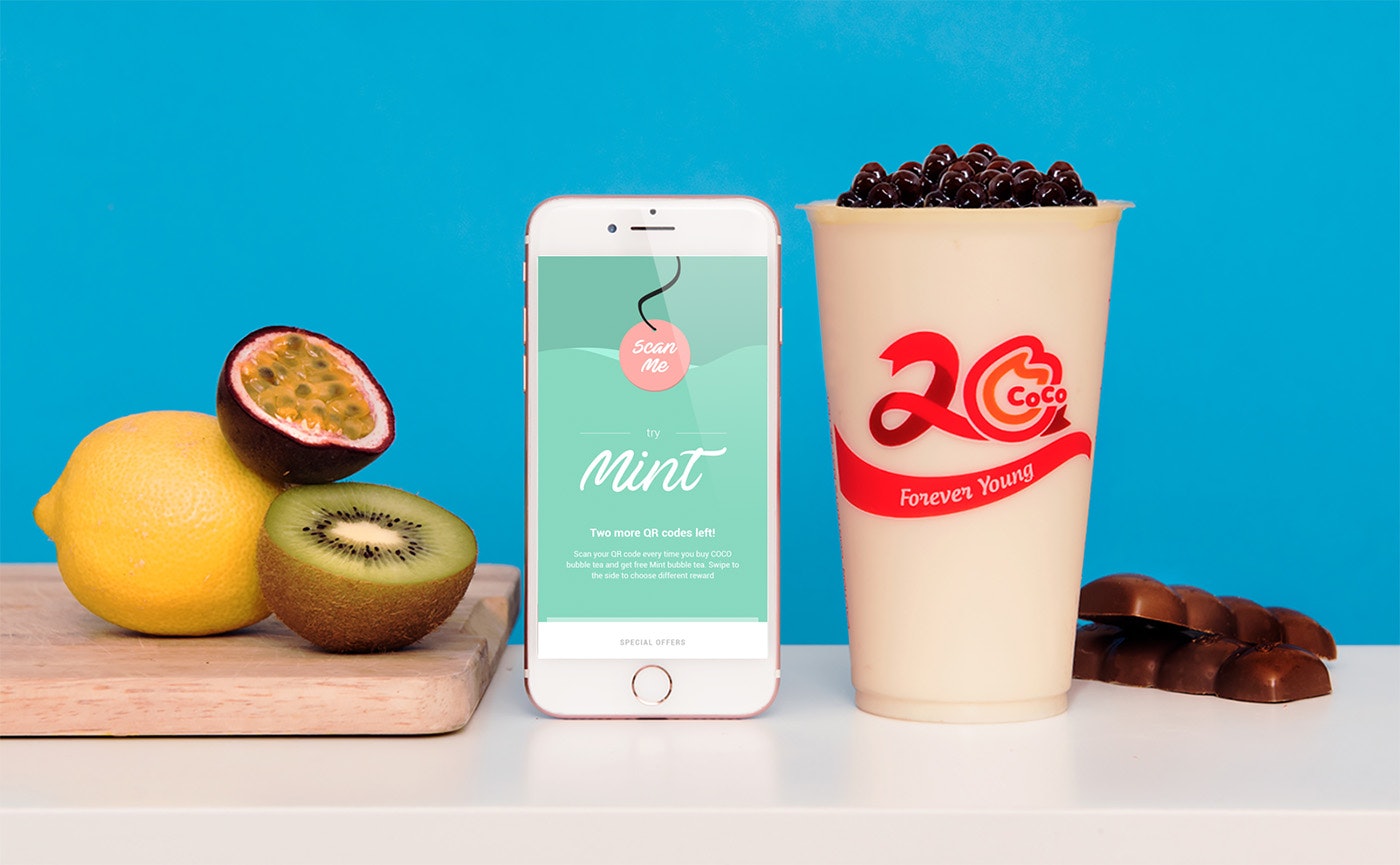 Coco Tea
Bringing data to the highstreet
Coco Tea is a market leader in freshly-made beverages in Asia with over 1000 stores worldwide. The first UK branch opened in 2014, and they were soon curious about how technology can help grow their business in a new market. They approached us for a loyalty app, and this was one of our first projects at T&F.
Identifying new opportunities
Initially, Coco Tea was only looking for a replacement for loyalty cards, but quickly realised the potential impact the app can have on the business. Not only did we produce an innovative way of showing loyalty cards, we also utilised the phone's push notification features heavily, so Coco Tea can engage with their customers with content and promotions in order to drive sales.
Incentivising data collection
Aside from improving customer engagement, there was also an opportunity for Coco Tea to make smarter business decisions based on data. This includes deciding on what products to promote, what are the customer's pain points, and even where to open a new branch. We built a way for Coco Tea to build their own forms, and incentivised users to complete the feedback forms by offering loyalty points on completion.
Our impact in numbers
24700+ users, 5700+ active loyalty cards, 55500+ points redeemed, 7000+ free drinks redeemed.
With the help of our app and the analytics involved, Coco Tea UK was able to double it's revenue within the first branch, and has since expanded to a total of 4 branches.
Find out more
If you're looking for a team to help you build a product based on user feedback, look no further.
Let's talk