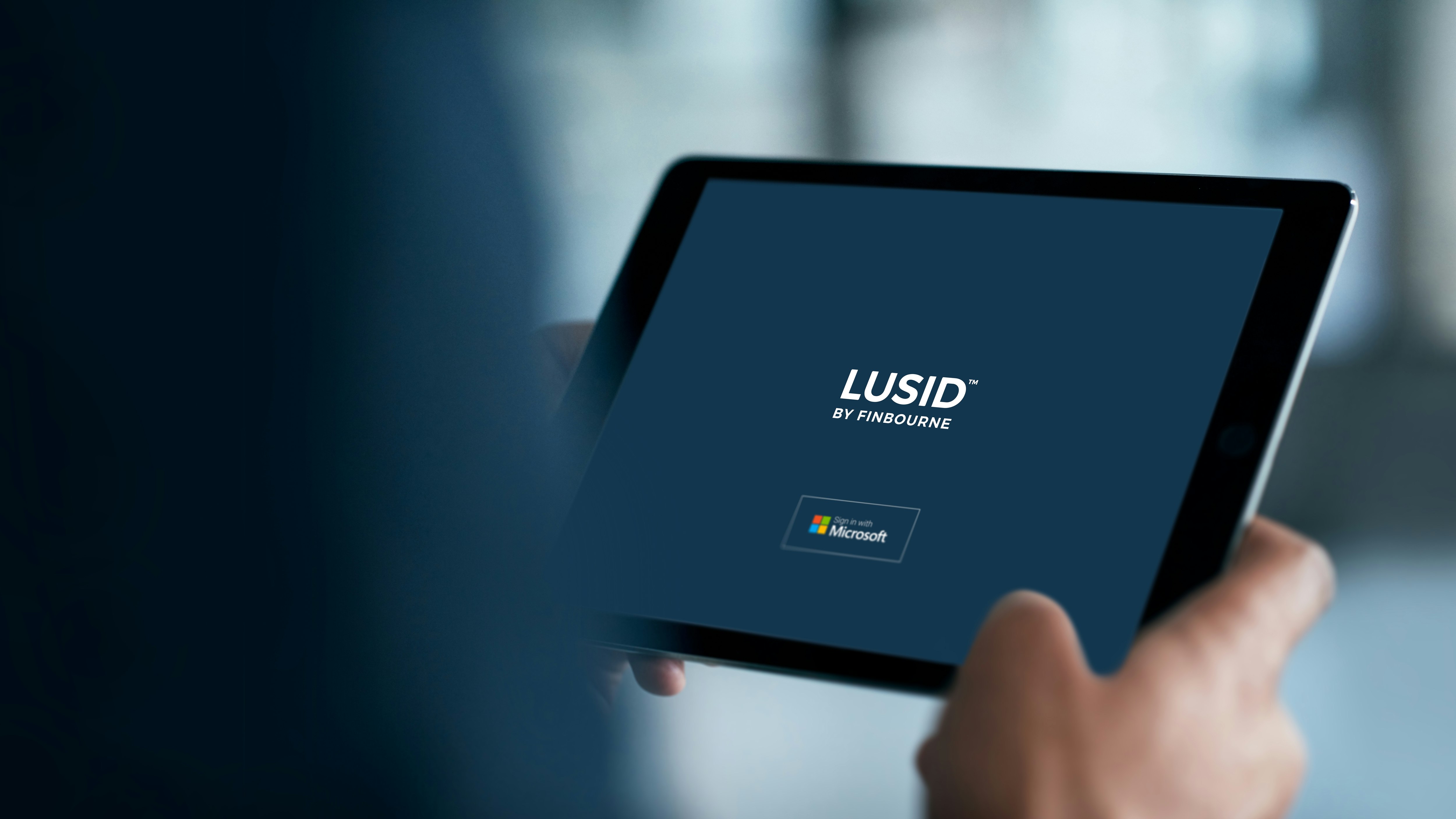 Finbourne
A new UX for portfolio management
Sitting at the heart of fintech is a desire to throw out old, antiquated ways of doing things and start over. Finbourne epitomise that desire, and they have created an innovative platform to completely overhaul how investment data is stored, accessed and analysed.
Their next step was to build a beautifully designed app that could utilise that platform to its full extent. They needed a bespoke tool that was not just easy and intuitive to use, but could adjust to the different demands and platforms of their clients. That's where we came in.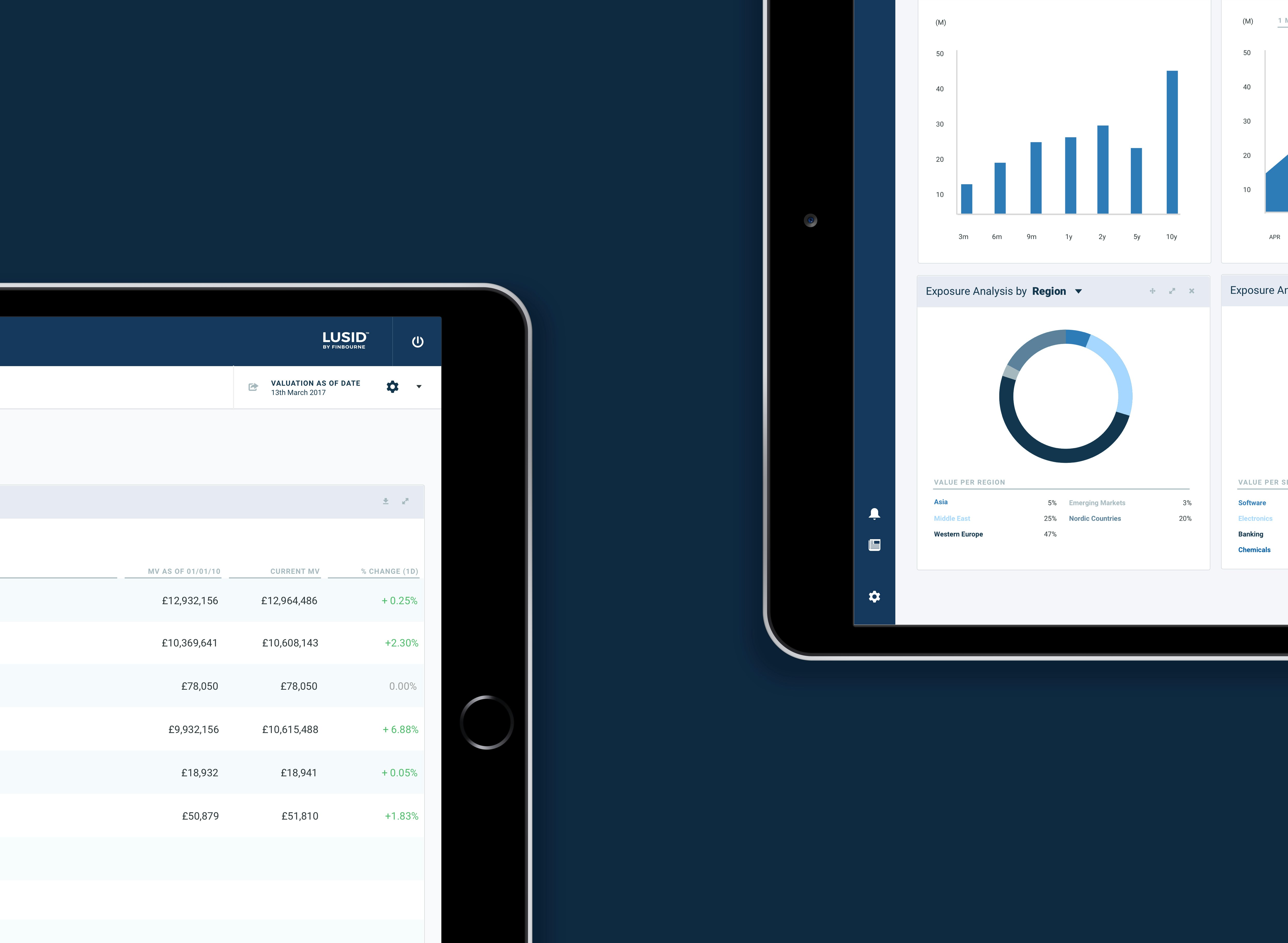 Following best practices
We began by working with Finbourne to sketch out the dashboard, visualisations and user journeys. We wanted to get under the skin of the end user, and worked closely with business architects, traders, performance managers and other experts in the financial services field.
Collaborating with Finbourne and key stakeholders, we iterated on user journeys and designs. Finbourne also had access to our task list, so they could see what we were working on and advise on priorities.
We used an Agile development methodology, including bi-weekly releases. Finbourne and their client could then give feedback on the dashboard as it was developed. This phased delivery allowed them to build interest from many different parties, including investors, partners and end users.
To ensure they could maintain and extend the app once the project was completed, we also set up integration workflows and code review processes for Finbourne's team of developers to follow.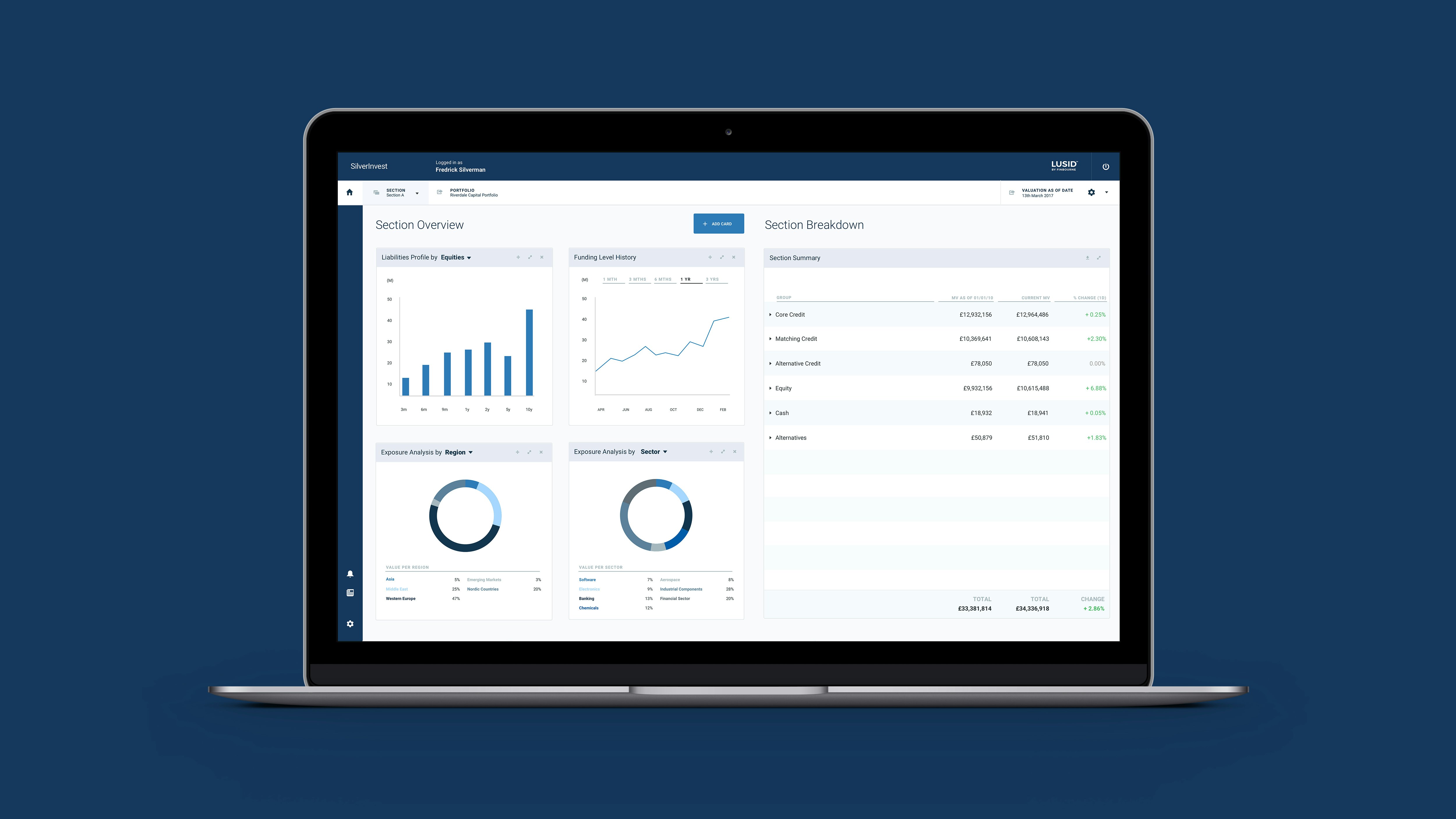 Bespoke, personalised solution
The end result was a bespoke, extremely versatile portfolio management dashboard with a unique user journey. Built with flexible and scalable components, it allows users to drill down from high-level analytics to pivoted portfolios and granular trades.
Users choose from different widgets to personalise how the underlying data should be viewed. The app provides a real-time, in-depth and entirely customisable view of their portfolio, unlocking new opportunities for users across the business.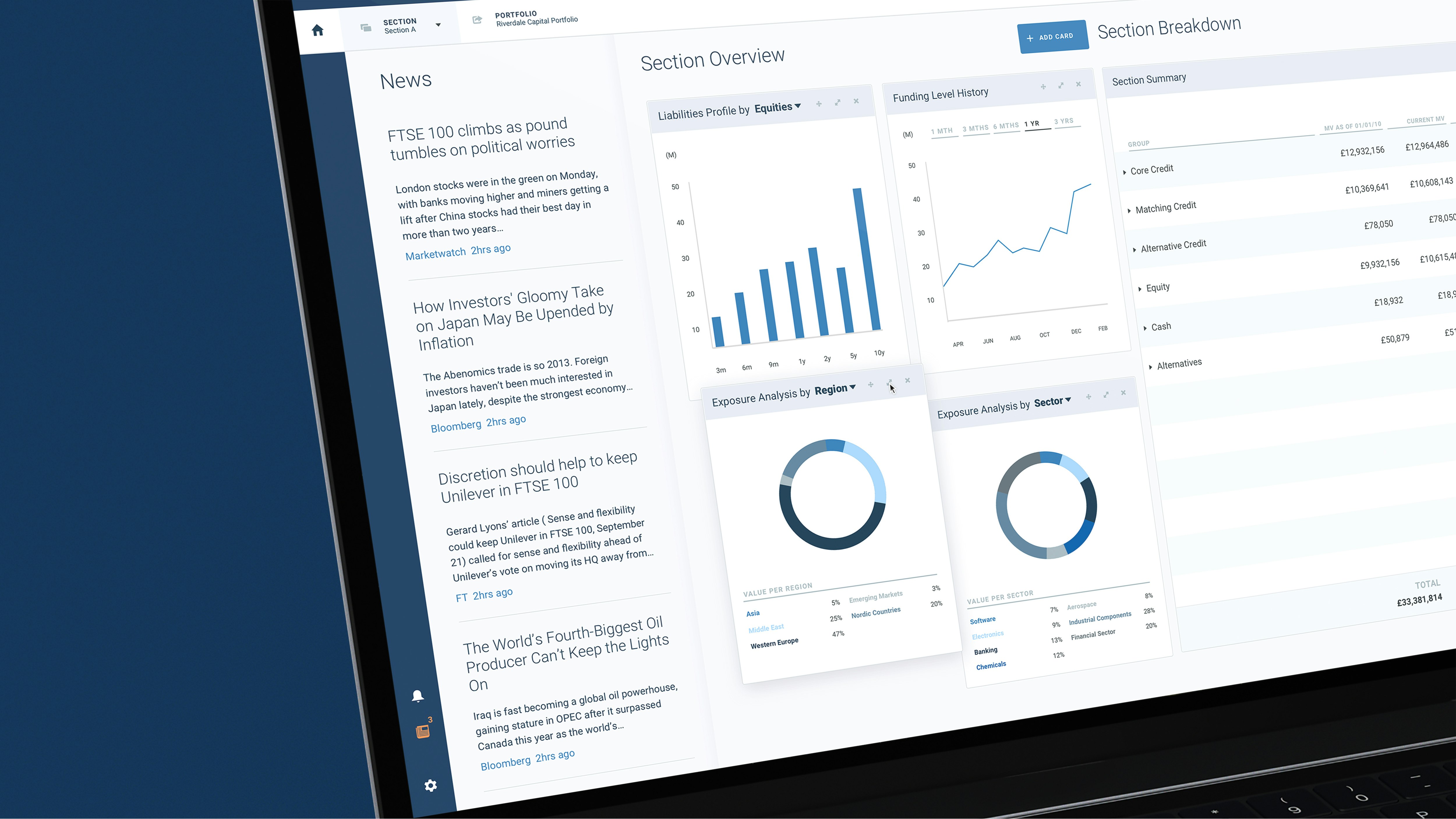 Sustainable handover
By using a heavily componentised design and build, we were able to give Finbourne a unique UX identity that would become part of their brand, and that they can use across different platforms for different clients.
The intuitive dashboard also helped Finbourne successfully demonstrate the power and flexibility of the LUSID platform, gaining interest from several other multi-national companies in the portfolio management space.
Finally, passing on our expertise gave Finbourne the understanding to keep growing their front-end capability beyond this project. Combined with component approach, they now have a truly sustainable solution that will help them win further investment and new clients.
Find out more
If you're looking for a team to help you build a product based on user feedback, look no further.
Let's talk