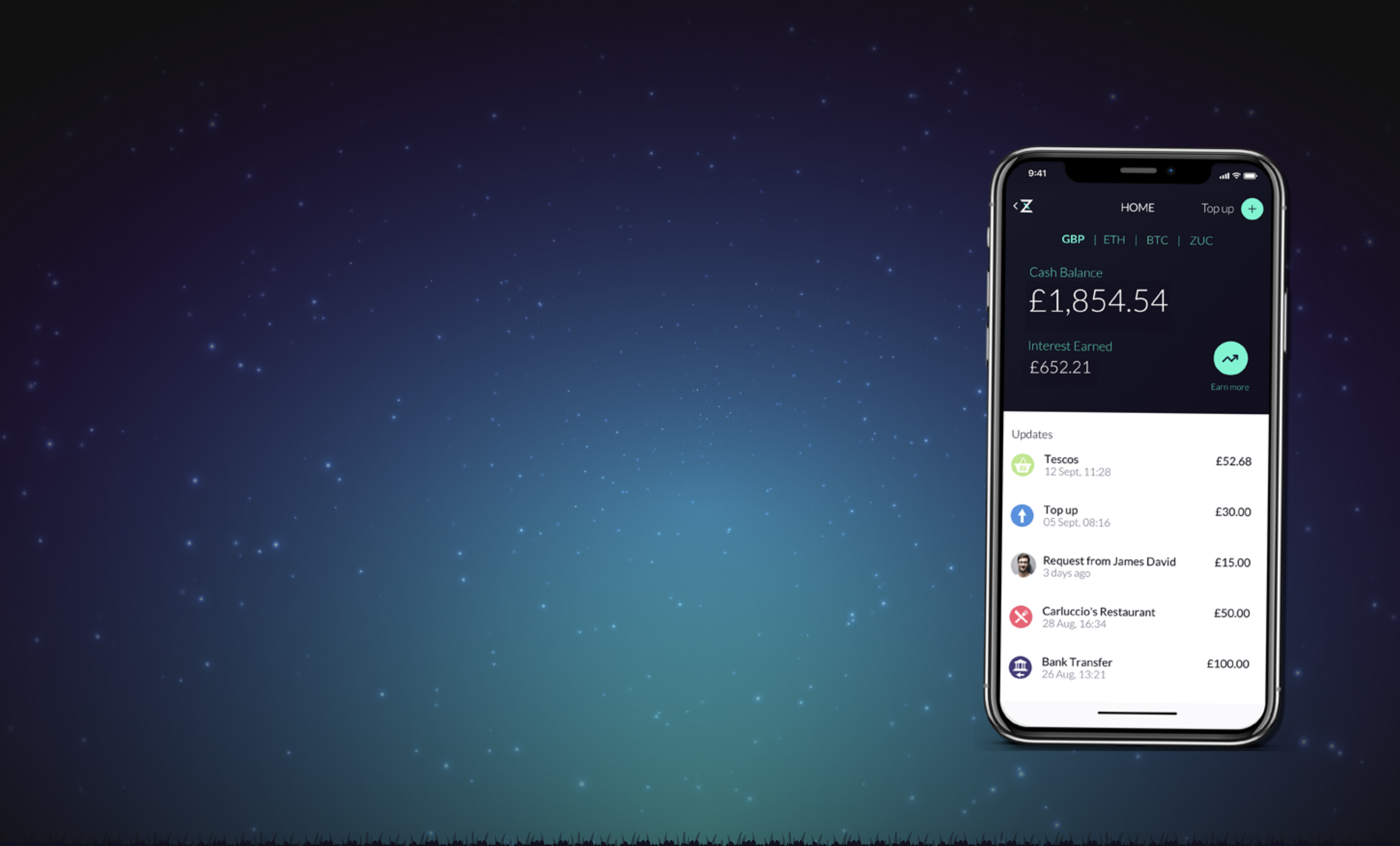 Zeux
A disruptor within challenger banks
Zeux was a startup idea with a grand vision: to be the world's first cardless mobile bank, with investment opportunities. We began working with Zeux at idea inception. Before any designs were drawn, code was written, and even before there was the name "Zeux". Since then we've worked extremely close with the founder to ideate the current product, providing brand, design, alongside our specialist development expertise.
Pivoting the business
In the competitive digital banking environment, Zeux had to quickly establish its unique proposition and build relationships with third party technology partners. With comparatively limited resources than rival challenger banks such as Revolut, Monzo, and Starling; Zeux has managed to build features supporting crypto-currency payments, open banking integrations, investment capability, and the standard mobile banking features. This impressive feat, combined with numerous partnerships with innovators in the Fintech space, allows Zeux to compete with the Fintech giants and existing banks.
Pioneers of the industry
Since the start, we have provided multiple services supporting the business. From initial brand and design, to taking on the CTO role and architecting cutting-edge solutions, we have helped Zeux progress and pivot, to become the world's first crypto-payment app. Along with its Crypto payment features, we've helped develop it's mobile banking services as well as implement open-banking integrations. We are excited to see what the future holds for Zeux.
"Thought&Function have worked with us from the very start and have provided us with our brand identity, designs, and technical guidance. They acted as our interim CTO to get our product development underway, helped manage an offshore development team, and helped us interview and hire our current team in London. Ultimately, they have been vital to our business and we were extremely happy with their service while they continue to provide us with technical support."
- Nathan Liu, CTO
Find out more
If you're looking for a team to help you build a product based on user feedback, look no further.
Let's talk